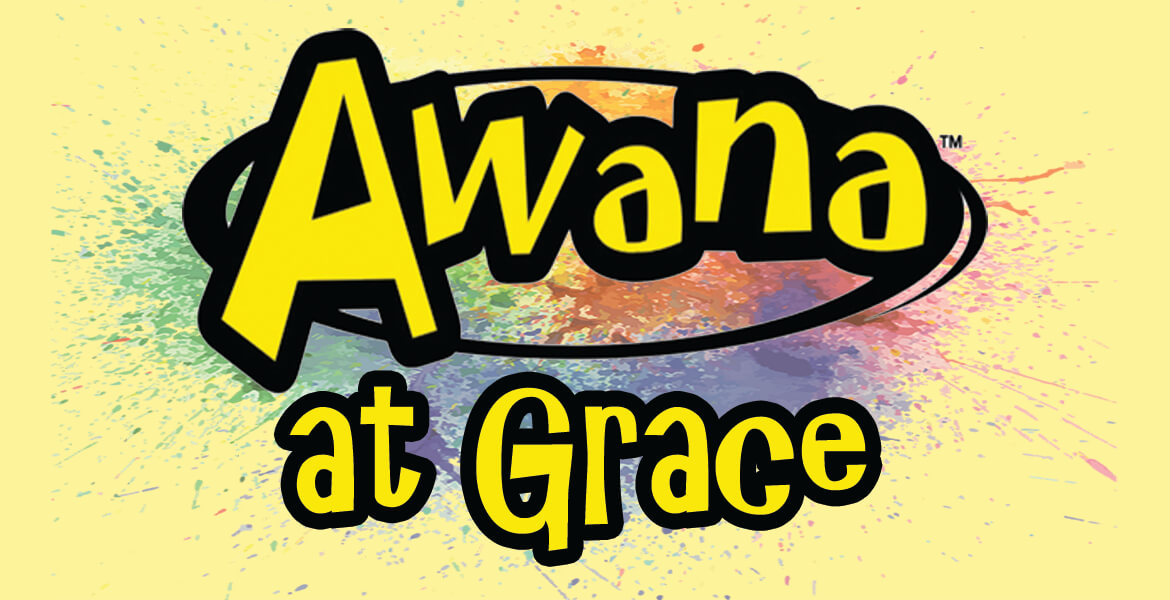 Approved Workmen Are Not Ashamed
2 Timothy 2:15
Important Announcements
The AWANA program for 2021-2022 begins on Wednesday, September 15, 2021. Our clubs meet each Wednesday from 6:45 to 8:10 PM. Parents can download and print a registration form with which to enroll their child/children by clicking on this link:
Please mail the form to the church or bring it with you on the first night of AWANA.
The fees and club calendar for 2021-2022 are shown below. Click on the link below to download or print a copy of the schedule:
General Information
AWANA Clubs, International, began in 1950 as a one-church program and has grown since then into a ministry that includes about 7,000 churches in the United States and another 1,500 in more than eighty countries worldwide. Because AWANA uses the gospel message of salvation by grace through faith alone, emphasizes the atoning blood of Christ at Calvary, and provides a fun and exciting way for children to learn Scripture, it has proved to be an effective tool for Grace Baptist Church and other local churches.
The purpose of AWANA is to reach as many boys and girls in the local community as possible with the gospel of Christ, give them the opportunity to accept Christ as their personal Savior, and train them to serve Him through leadership, service, and witnessing. This goal is accomplished through the local church providing Bible-based, Christ-centered weekly club programs and training the club leadership. Of utmost importance to us as we pursue this aim are glorifying God, being committed to His Word, and edifying His people.
Grace Baptist Church offers the AWANA program to several groups. Preschoolers during the two years prior to regular kindergarten, usually three- and four-year-olds, join the Cubbies club. Kindergarteners, first-graders, and second-graders belong to the Sparks. Older elementary children (third-, fourth-, fifth-, and sixth-grade boys and girls) are members of Truth & Training.
Fees for 2021-2022
| | |
| --- | --- |
| Dues (Per Week) | $0.50 |
| Cubbies or Sparks Handbook | $10.00 |
| T&T Handbook | $13.00 |
| Cubbies Vest | $12.00 |
| Sparks Vest | $12.00 |
| T&T Uniform | $17.00 |
| AWANA Drawstring Backpack | $6.00 |
| Cubbies or Sparks Book Bag | $7.00 |
| AWANA Car Kit | $7.00 |
Schedule for 2021-2022
All dates are Wednesdays, except where otherwise noted.
September 15

Welcome Back!

September 22

AWANA

September 29

Sports Team Night

October 6

Parents' Night & Dinner

Saturday, October 9

Fall Festival

October 13

Bring a Friend Night

October 20

AWANA

October 27

Trunk-O-Treat

November 3

Bring a Friend Night

November 10

Crazy Hat and/or Sock Night

November 17

Thanksgiving Feast

November 24

No AWANA

December 1

Bring a Friend Night

December 8

AWANA

December 15

Caroling

December 22

No AWANA

December 29

No AWANA

January 5

AWANA Resumes

January 12

Bring a Friend Night

January 19

Backwards Night

Saturday, January 23

Grand Prix Workshop 10 AM – 1 PM

January 26

AWANA

February 2

AWANA

Saturday, February 5

Grand Prix at Grace
Check-in 9:30 AM
Races & Awards Ceremony 11 AM – 3 PM

February 9

Bring a Friend Night

February 16

AWANA

February 23

Glow Night

March 2

AWANA

Friday, March 5 (tentative)

Grand Prix Finals at Dixie Baptist




Weigh-in 6 PM




Races & Awards Ceremony 7 PM – 9 PM

March 9

Bring a Friend Night

Friday, March 12 (alternate)

Grand Prix Finals at Dixie Baptist




Weigh-in 6 PM




Races & Awards Ceremony 7 PM – 9 PM

March 16

Crazy Hair Night

March 23

AWANA

March 30

AWANA

April 6

Bring a Friend Night

Saturday, April 9

Pancake Breakfast

April 13

Dress Like a Tourist Night

April 20

AWANA

April 27

AWANA

May 4

AWANA

May 11

Last Night of AWANA

Sunday, May 15

AWANA Closing Program & Awards Ceremony